Purpose
Ochanomizu University established the Collaborative Organization for Research in Women's Education of Science, Technology, Engineering, and Mathematics in April 2015 in collaboration with Nara Women's University. This Ministry of Education, Culture, Sports, Science and Technology program is designed to help reorganize and empower national universities. We encourage female students to pursue an education in the sciences and help those studying in science fields play active roles in society.
We seek to…
1. Expand the possibility of choosing science careers
2. Create appealing math and science educational programs
3. Train women to be leaders in the sciences
4. Promote globalization
Description of Activities
Educational program development
We are developing new educational programs that will motivate girls and get them interested in taking math and science courses and subjects. Some of these programs are developed in cooperation with our affiliated nursery, elementary, junior and senior high schools. During the 2017 academic year, for example, we developed an educational program for junior high school students named as "Let's study math with Plarail (toy trains) for using linear functions". We lend the teaching material kit free of charge.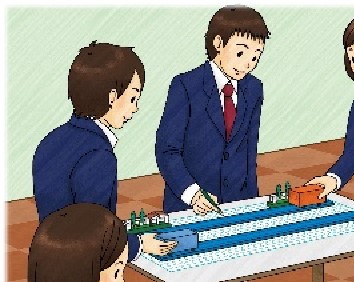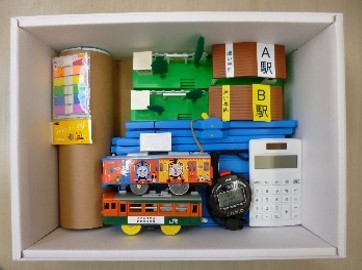 Symposiums and seminars
○Symposiums about the future of female science students, "Rikejyo-Mirai Symposium"
Our goal is to encourage women to choose careers in the sciences by helping female junior and senior high school students and their parents/guardians understand what women who have gone into the sciences have accomplished as well as the significance of going into the sciences. In the symposiums, young women with careers in the sciences talk about the circumstances behind their choice of specializations, how their university and graduate school studies are useful, overviews of their work, worthwhile, and their dreams. They also answer questions from participants.
○Symposiums for education personnel
We host a symposium once a year to share the knowledge we have gained through our research to date with personnel involved in education at schools and administrative roles, as well as people interested in science education for women. We also look into strategies for resolving current issues.
○Science seminars for junior and senior high school students
We hold science seminars that make female junior and senior high school students interest in science.
○Science seminars for the parents/guardians of children in kindergarten
Boosting interest in science from early childhood is leads to interest in math and science in subsequent school education. We first provide opportunities for parents/guardians to get familiar with science such as experience in science museum, programming courses and so on twice a year within childcare hours at kindergarten, anticipating that the ripple effects will extend to their children. These seminars are designed for the parents/guardians of children attending our affiliated kindergarten.
Supplementary teaching materials development
We develop teaching materials of math and science that female students are interested in and easy to understand. We distribute materials that we have produced such as Physics Is Our Friend I・II free of charge to people who want to use them in the educational arena.
Publications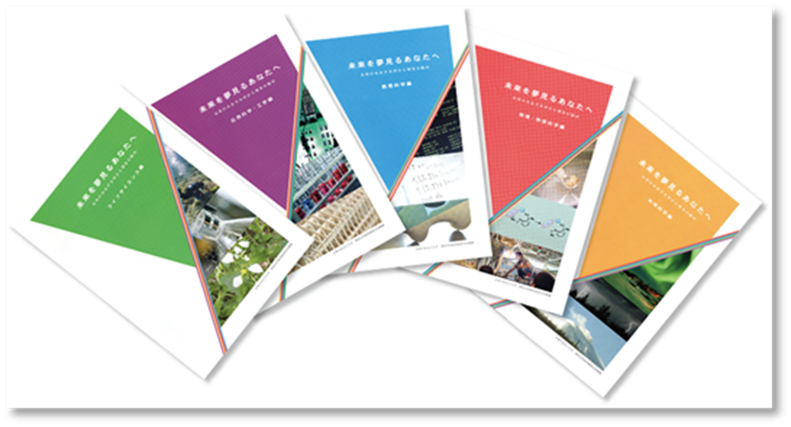 ○Ochanomizu University Recommends the Sciences to You Who Are Dreaming about Your Future—collections about the research topics designed for senior high school students:
– Life sciences
– Mathematical sciences
– Physics and materials science
– Applied sciences and engineering
– Earth sciences
○The World That Grows from the Sciences—Forerunners and Their Careers 2018
○Ochanomizu University CORE of STEM kickoff symposium: "Pondering How to Train as Many Women as Possible for Science-Related Careers in Local Communities, Japan and around the World"
○Ochanomizu University CORE of STEM 2016 symposium: "When Children Become Aware of Science—Inspiring as Many Women as Possible to Enter the Sciences"
○Ochanomizu University CORE of STEM 2016 Roundtable discussion about junior and senior high school science classes that utilize the distinctive strengths of female students
○Physics Is Our Friend I: The ABCs of Mechanics (2017)
○Physics Is Our Friend II: The ABCs of Heat and Waves (2018)